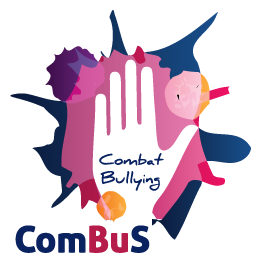 Reading Activity for the Book 'August's Lesson–Wonder' The Acceptance of Differences (ES,EN)
Welcome to the 'Combat Bullying: A Whole School Programme' Toolkit!
The ComBuS Toolkit is a suite of guidelines, resources and activities which will help to raise awareness of bullying in schools and to help identify, report and tackle the issue of bullying in primary and post-primary schools in Europe. The Toolkit includes activities and resources which are targeted at school leaders and principals, teachers, support staff, students and parents. Housed on the bespoke ComBuS website, this Toolkit acts as a 'One Stop Shop' for all actors in the school community who want to be supported and guided to combat bullying in their school. Based on the findings from the project's extensive and diverse needs analysis and literature review research process, this Toolkit contains best practice resources which appeal to all members of the school community, including sample lesson plans for in-class and extra-curricular activities, blended modules for school leaders, teachers and parents, peer support guidelines for students and assessment tools and rubrics for teachers to evaluate the effectiveness of the ComBuS Toolkit in combatting bullying in their schools.